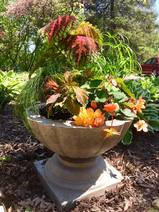 Welcome to STONECrete. Your reintroduction to the old world of Hand-Cast stone.

* * * *

Here at STONECrete we create realistic stone products to fit all your landscaping concepts or interior décor planning. From cast flagstone, slate and cobblestone for patios or walkways, to ledge stack and river rock for wall applications, we can custom color any stone to match your needs. Also check out our exquisite line of unique stepping stones. All our hand-cast stones, are made to endure all weather conditions without cracking.

All of our hand-cast stone come with a 5 year guarantee against cracking and disintegrating.

Call us today either for a quote on a patio or drop by to pick up any one of our stepping stones.


---